Migration Dashboard
Explore nightly migration data in your region
About the dashboard
This dashboard provides summaries of radar-based measurements of nocturnal bird migration for the contiguous United States, including estimates for the total number of birds migrating as well as their directions, speeds, and altitudes. Watch migration patterns in near real time or see a summary for a whole night the next morning. Check back often to find out how migration has changed across a night and season and to learn which species of nocturnally migrating birds are likely migrating through your region.
The live data feed runs from March 1 to June 15 during spring migration and from August 1 to November 15 during fall migration.
Learn more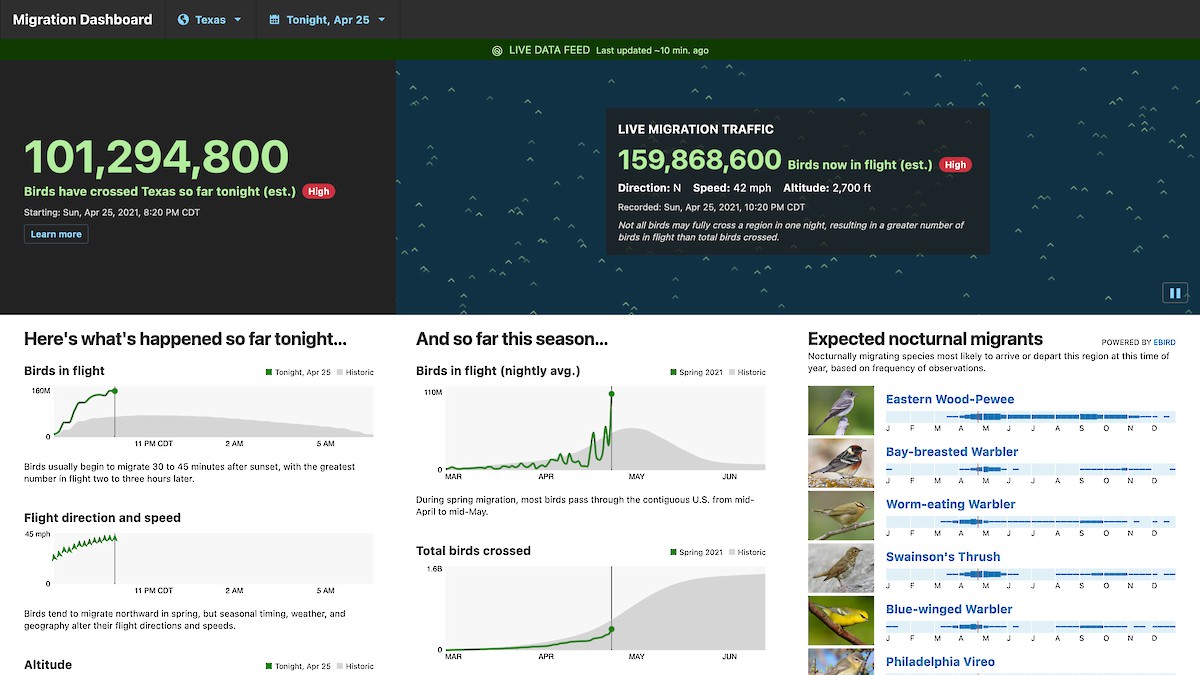 Support and development
BirdCast is a consortium of interdisciplinary researchers, primarily from three organizations at present, with a growing list of collaborators, supporters, and partners. Learn more
Data analysis: Adriaan Dokter. Design and development: Audrey Carlsen, Taylor Long, Matt Schloss, and Heather Wolf.